About San Carlos
San Carlos, Sonora, Mexico is called the touristic jewel of Sonora; the mix of desert, mountain and sea result in a spectacular and totally unique scenery.
Located on the sea of Cortes, our community offers the convenience of a small-town with an easy access to the big town amenities of Guaymas.
Home of many of the best and finest beaches in the country, San Carlos offers an active outdoor lifestyle with endless possibilities all the year: deep sea fishing, sailing, diving, kayaking, kite surfing, cycling, hiking or just laying around on the beach are part of many residents' daily life. You just need to awake your adventurous spirit and visit San Carlos!
It's easy yo fall in love with this paradise, but San Carlos is more than just pretty beaches; come and discover the vibrant activities that each corner offers you, to taste the high level gastronomy and delight with the splendorous sunsets of this beautiful and incomparable region of Sonora.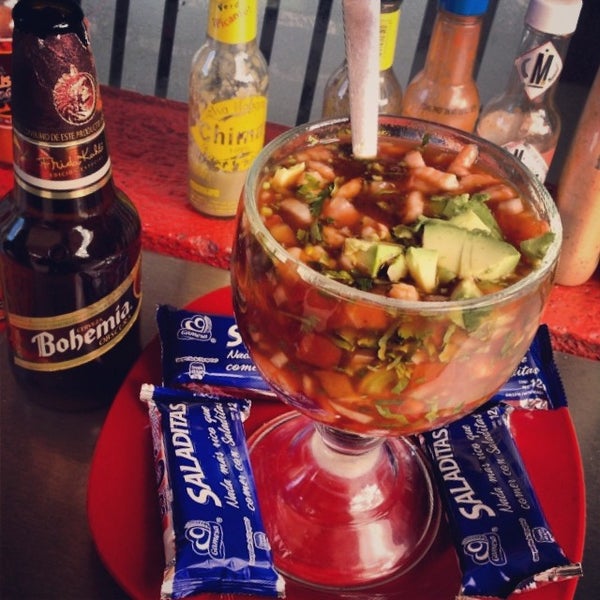 How to get here
San Carlos is located on the northwest of Mexico, 242.4 miles from the USA border.
If you travel by car, San Carlos can easily be reached from starting points far further than Phoenix AZ, within a single day-drive in little more than 6 hours; highway Mexico 15 is one of the better-maintained highways in northwest Mexico and it connects from USA border to the south of Mexico.
By sea you could get here through a cruise ship, ferry or your own boat which will be welcome at any of the different marinas in Guaymas or San Carlos.
In reference to flight option, in Guaymas, we have our own airport which receives flights from all the country and private charter flights.
Tourism in San Carlos

Here, the desert merges with the Sea of Cortes, resulting in breathtaking landscapes.
Discovering the serenity of San Carlos and our natural resources is by far an experience that will energize your senses. No day here is boring, whether you are looking to escape to adventure or jut relaxing by the beach, there's always a space for you waiting to be discovered.
Mirador Escenico: The Best View
The title of the best view to the sea of the world it's owned by San Carlos. This was recognized by National Geographic in the book "Secret Journeys of a Lifetime: the 500 of the World's Best Hidden Gems".
For those ones that vertigo doesn't represent an obstacle, we invite you to step the flying walk of this place, from El Mirador you'll have a view of he California Golf, Piedras Pintas Beach and the Cerro Tetakawi.
A place 100% family orientated, with food stands and handcrafts. You can access by car and also has benches to sit an contemplate the spectacular view.
Considered as a Protected Natural Area, El Soldado Estuary is the only estuary in Mexico that has the 3 types of mangroves together: white, red and black. The wealth of the ecosystem and the absence of urbanization has made this place a refuge of a great diversity.
It has a visitor center that's open Wednesday through Sunday and it offers activities of low ecological impact such as guided tours of trails, kayaking cruises to see the mangroves up close, and cycling.
This mount is the symbol of San Carlos, it reaches 200 meters above sea level.
Tetakawi means "stone mountain" in Yaqui Language and it has an incredible historical value in our region.
For those who accept the challenge, Tetakawi can be hiked. The trail up takes a little effort to stay on track, and in many spots the trail covers loose fields of rock, requiring that the hikers take their time and pay attention. The reward of course, is the best view in the world, a privilege!
In our impressive cannons you'll find the chance to live a different field trip: bicycle rides, 4×4 vehicles, motorcicle or simply walking will get you closer to natural less explored areas of the region.
Considerated the protagonist when speaking of ecoturism in San Carlos, since it has an amusement park of zip lines, bridges and abseiling, as well as a palapa and a grill area. Everything you need for a perfect family adventure.
Rancho Nuevo is an eco-adventure tourism project. As an adventure park, your access requieres paying a feeto the administrators. Nearby you will find scenes of the filming of the movie Catch 22. If continue your way in, you'll reach the beautiful La Poza Canyon, with large palm trees and a pond.
With the most incredible sunsets and dunes of white and fine sand, on this beach you could go board sliding down the sand dunes or take a horse ride in the evening. Here, the water is cristal clear with soft waves. Boat rides, stand-up paddle board, swimming or simply laying on the sand are available options. Then, at night time, bars will start the party with live music, food and cold drinks.
Guaymas is also an adventure
Escenery full of history: cradle of 3 of the presidents of Mexico and a place with hardworking and friendly people. Our port is worldwide recognized for our fishing activity, tourism, and for being a Deep Water Port which connects commercial and industrial relations with the rest of the world.
If you visit this port, you can't leave without first having waled through the tourist boardwalk to appreciate the view of the bay and the Fisherman Monument.
A few steps from there, plaza 3 Presidentes and plaza 13 de Julio are located, where familien tend to gather especially on weekends.
"Sea of Cortez Pearls" is the First Commercial Cultured Saltwater Pearl Farm in the American Continent, and as the only one in the World growing loose cultured pearls using the unique "Rainbow Lipped Pearl Oyster" (Pteria sterna).
Considered a unique touristic attraction since 1994 and have been visited by over 100,000 world-wide visitors since then, becoming a unique educational, cultural & shopping attraction.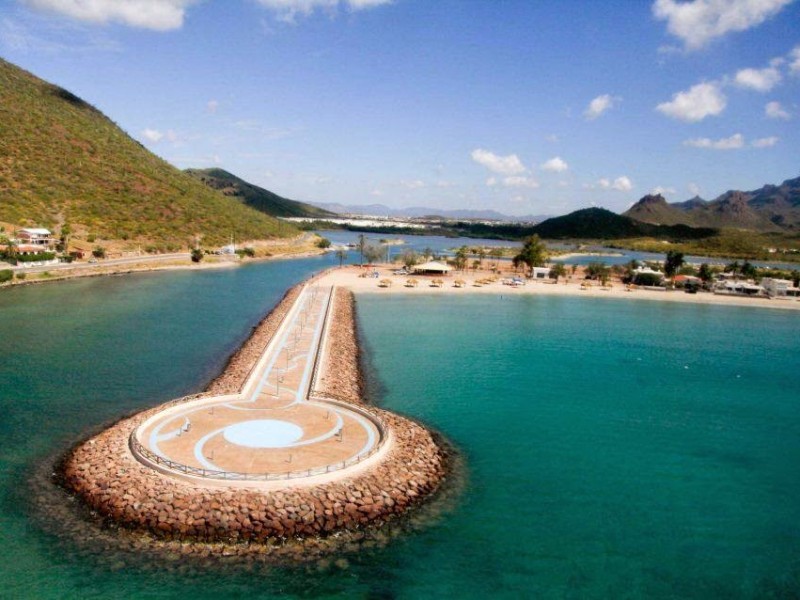 With its fine-textured sand, handcrafts and food stands to feed your cravings , this beach is one of the locals' favorites and it became a most -stop to the tourists.
This is the favorite spot for the mountain bike riders to take a trail that encourages the challenge. Some families traditionally fish in this place. El Chencho is more crowded in the mornings, because local neighbors use to do their morning exercises there.
In the north of the city, we count with one of the best views of the city almost complete, you can be able to see the Bacochibampo Bay and some points of San Carlos. This place is often visited by bikers, hikers or just people that like to take walks in the afternoon, you can arrive by car to the best point of this place.